We are back!!!
Zenergy is excited to have our top experts speak in-person again at many of the top IT conferences in the country. We hope to see you all there!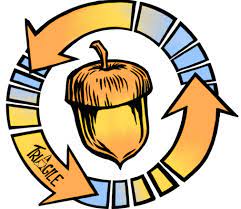 Tri-Agile
March 28, 2023
Raleigh, NC
Click here to register
Zenergy is once again a proud sponsor of Tri-Agile. If you are planning to attend, stop by the Zenergy booth to find out how we can help you deliver better software faster by optimizing and aligning Agile, DevOps, Automation, and Quality so they work together seamlessly.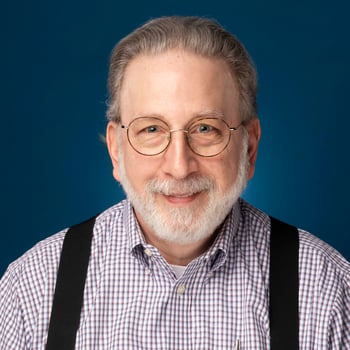 Bob Galen
Director of Agile Practices
Bob Galen will be presenting at this year's Tri-Agile conference. Catch him at the following presentations and events:
---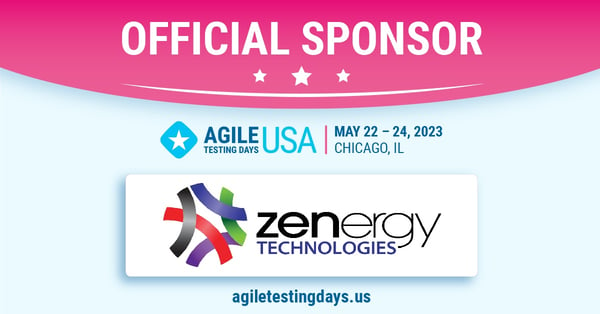 Agile Testing Days
May 22 - 24, 2023
Chicago, IL
Click here to register
Zenergy is a proud sponsor of the Agile Testing Days conference, which will be held on May 22-24, 2023 in Chicago, IL. If you are planning to attend, stop by the Zenergy booth to pick the minds of some of the most highly recognized agile experts in the industry. Apply one of Zenergy's discount codes, David_10 or Shaun_10, for an additional 10% off registration fees. Click here to register
Two of Zenergy practitioners, Shaun Bradshaw and David Dang, will be presenting at this year's Agile Testing Day conference. Catch them at the following presentations:


David Dang
Session: Optimize Quality Stages in CI/CD Pipelines
May 23, 2023
10:30 am - 11:00 am

Join David Dang, as he explores the best practices of implementing these stages in the CI/CD pipeline and why it's an important step towards DevOps maturity. Don't miss David's session to learn the tips and tricks that will ensure you're implementing quality stages properly and hear stories where David helped companies get on the right track.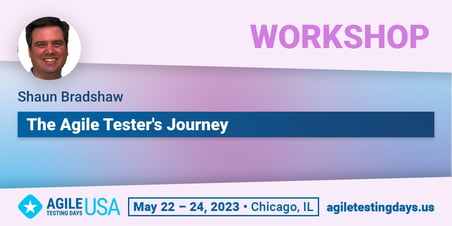 Shaun Bradshaw
Session: The Agile Tester's Journey
May 24, 2023
10:30 am - 12:30 pm

Joseph Campbell, in his book The Hero with a Thousand Faces, explains that myths from across the globe follow a similar pattern. He theorized that these myths were (and are) powerful because every person sees in themselves the opportunity to improve and transform. In this workshop, Shaun Bradshaw explains how the Agile Tester's Journey aligns with the common "stages" of Campbell's Hero's Journey. Join Shaun as he works with you to gain valuable insights about where you are on your Agile Tester's Journey and where you can go from here.
---

StarEast
April 30 - May 5, 2023
Orlando, FL
Click here to register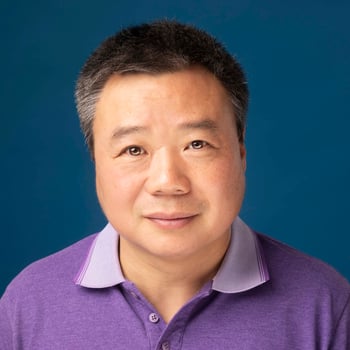 David Dang
VP, DevOps & Automation


Session: Leveraging Machine Learning & AI for Quality Assurance
Wednesday, May 3, 2023
11:30 am - 12:30 pm
Machine learning, artificial intelligence… It's everywhere. Everyone is talking about it. It's the next "BIG" thing that is expected to bring in over 10 trillion into the economy by 2030. But what is it? And what can it do for you? Join David for an explanation on machine learning and AI and the many benefits each provides. Furthermore, you will dive deeper into three areas in which machine learning and AI can be utilized to improve the quality of your software and users' experience, such as:
1. Utilizing machine learning to identify patterns in analytics to essentially provide enhanced user experienced based on their personal interactions with that software,
2. Utilizing machine learning to identify patterns based on the actions that were completed to fix past automation failures for self-healing automation,
3. Optimizing test automation with AI to run only the automation your users are interested in and avoid having to run automation on the features no one is using.
---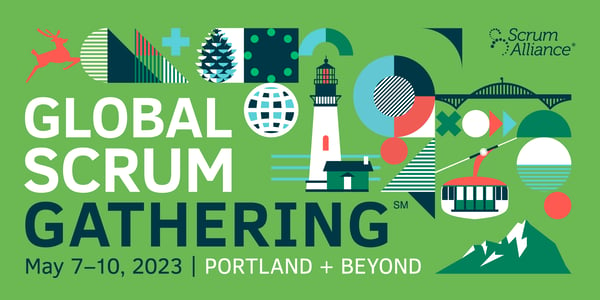 Global Scrum Gathering
May 7 - 10, 2023
Portland, OR
Click here to register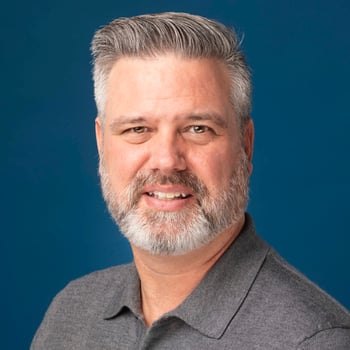 Shaun Bradshaw
VP, Agile & Quality

Session: 360 Degree View of Agile Mindsets
Monday, May 8, 2023
1:00 pm - 2:15 pm PDT
According to the 2022 State of Agile Coaching Report, agile mindsets and culture are both "the biggest impact" and "the biggest impediments" to achieving greater agility in an organization. Unfortunately, not all agile coaches clearly distinguish between mindset and culture, potentially minimizing their ability to influence either. As a result, this frustrates teams, managers, and leaders as they maneuver through their agile journey.

Join Shaun Bradshaw as he takes a deep dive into the driving factors behind individual mindsets, and how they influence the organization's culture (and vice versa). Through this interactive workshop, Shaun will help attendees understand how to recognize their clients' Value-Action gaps and nudge them toward better outcomes in their agile journey. Further, Shaun will facilitate discussions around recognizing the volume/impact gap in how (and where) coaches spend their time. Finally, Shaun will introduce attendees to the Education/Implementation/Motivation model, which will allow them to better assess their client's needs and effectively coach them in ways that shift not just individual mindsets, but the collective culture of the organization as well.
---

Agile + DevOps West
June 4 - 9, 2023
Las Vegas, NV
Click here to register
Don't miss Zenergy's Shaun Bradshaw, VP, Agile & Quality at the following sessions:
Shaun Bradshaw:
Wednesday, June 7, 2023 - 10:30 am - 11:30 am PDT - Everyone...Is an Agile Coach (concurrent session)


Thursday, June 8, 2023 - 10:00 am - 11:00 am PDT - 360 Degree View of Agile Mindsets (concurrent session)

Friday, June 9, 2023 - 8:45 am - 10:00 am PDT - Summit Keynote: The Agile Hero's Journey: Discovering the Treasure of Agile Transformation