Continuous Integration
Continuous Delivery Services
Continuous integration continuous delivery… It's no longer a nice-to-have or get-to-it-later if you want modern software delivery methods and feedback loops to help you deploy faster with high quality.
Not only can Zenergy help you implement CI/CD, but we can get you to the next level with automation and processes that save time and cost while releasing software faster. Advance your CI/CD capabilities now to get ahead.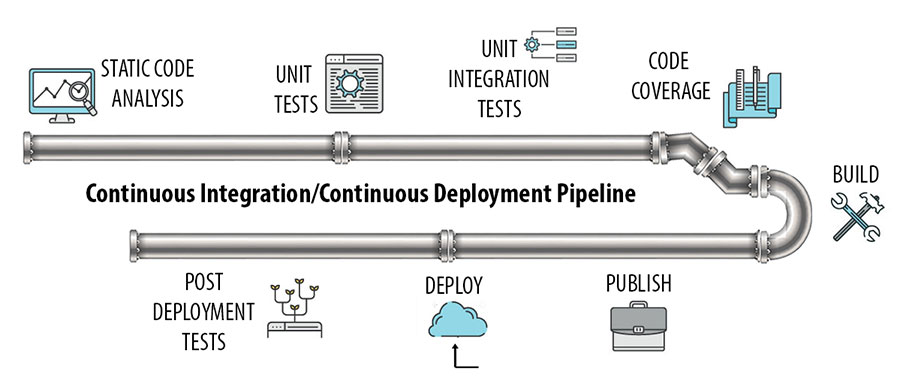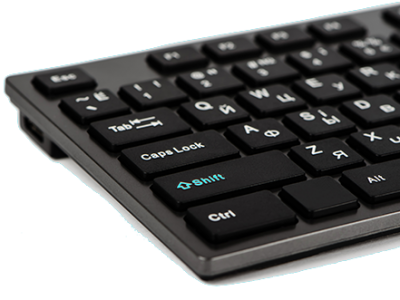 Continuous Integration Unit Testing Strategy
Shifting left is the new right. As companies shift left and flip the quality triangle, unit testing is a must-have for speed and quality. Traditionally, QA teams have not been highly involved in unit testing, as it has been viewed as part of development. But Zenergy's experts can help you bridge that gap and get QA involved to take unit testing into the modern software delivery era by encouraging collaboration between QA and Dev to accelerate unit testing.
Talk to us to learn how you can improve your QA and unit testing techniques to test smarter, not harder.
Continuous Integration and Deployment Consulting
The success of your DevOps transformation efforts hinges on understanding the source of problems and working toward addressing problematic areas. Our DevOps services provide useful techniques that address the root issues by building effective CI/CD processes from code check-in through deployment while leveraging industry best practices and techniques.
Emerging CI/CD Experts
Are you struggling to find top-qualified candidates to fill in vacancies on your test teams to maintain your emerging or existing CI/CD strategy? We did too until we solved it with our Emerging Experts Program. Our enhanced hiring process provides experienced, trained software candidates that best match the technical and cultural fit of our clients.
What's in it for you?
Tap major talent: Trained candidates who quickly become productive members of high-functioning teams.

Grow teams faster: Accelerate team growth by adding valuable members to your core team.

Get more for less: Cost effective professionals who come up to speed quickly.
Schedule a call to discuss how our Emerging Experts Program can benefit your company/team or to hear how we have helped others race over similar hurdles.
Continuous Integration Tools
Whether you're looking for commercial or open source, today's market holds a variety of tools to support your CI/CD pipeline. Choosing the right tools can be tricky, but when done correctly you'll reap the benefits. Our experts can help you identify the tool that is most suitable for your needs and implement it into your CI/CD strategy for increased visibility into projects.
Contact us to learn more about how Zenergy's continuous integration and continuous deployment services can help you.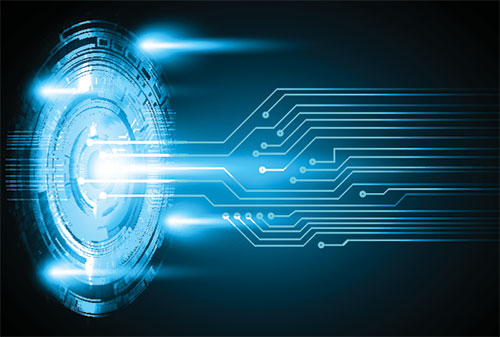 Ask the CI/CD Expert
Have a question about taking the next steps toward your CI/CD approach? We can help you reach all levels of continuous integration, deployment, and delivery.
Fill out the Ask the Expert form to schedule a free twenty-minute call with one of Zenergy's experts. No salespeople, no hidden agenda…just you and the expert of your choosing. If you've ever wanted to pick the brain of a QA and testing industry expert, here's your opportunity.
To ensure we pair you with the correct expert, please select the specialty area(s) you'd like to cover in your twenty-minute session. We will contact you with several time slots for you to select the optimal one.
CI/CD Branching/Merging Strategy
Code synchronization across multiple teams and developers is the ultimate goal when crafting a top-quality branching and merging strategy.
Align your teams and developers in an organized, collaborative work environment so they can simultaneously work to avoid hazardous merge conflicts.