Agile Implementation, Transformation, Coaching and Training
Agile implementation and transformations are never easy. But with Zenergy, you can be sure it's done right. Zenergy helps companies of all sizes become and stay agile. Zenergy prides itself on being practical, so you know anything we recommend is designed to have minimal disruption on your business and development processes. Contact Zenergy to acquire the benefits of high-performing agile teams.
Become Agile
The popularity of agile has skyrocketed and even large enterprise projects are starting to adopt some agile practices. Zenergy has a long history with agile. We not only have agile coaches, trainers, and ScrumMasters on staff, we have direct lines to many of the best agile personnel in the industry, as well as relationships forged from our industry presentation circuits and previous engagements.
If your team is considering adopting agile, let Zenergy guide you with world-class coaching and training. We can bring the agile coaches, trainers, and ScrumMasters to you to properly immerse your team in agile principles and concepts. For new implementations, consider our Agile Coach Test Drive, where Zenergy provides a complimentary "lunch-and-learn" and meets with your leadership team to discuss agile adoption challenges.
Or if your agile teams and implementation are more advanced but you are still hitting challenges, try our Agile Life Line Solution. No matter which stage you may be in your agile journey, Zenergy has solutions to fit your needs.
Talk to us to learn more about how Zenergy can help you become more agile.
Leadership in Agile Organizations: Why Quality Matters Most
Agile experts, Bob Galen and Shaun Bradshaw, discuss some of the triggers your organization must hit to be effective in agile.
Zenergy's team was masterful in helping us better understand agile and put it to practical use. Our productivity surged with their guidance.

President of an Industry Leading Real Estate SaaS Platform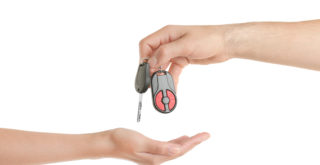 Agile Implementation Readiness Review
If you're new to agile or are thinking about implementing it in your organization but are uncertain how ready you are for the undertaking, this service is for you. An experienced enterprise-level coach (or coaches) will engage with your:
Teams

Managers

Leadership
We will review your technical, product, and cultural readiness for the transition and formally present a readiness assessment afterward. The review will focus on steps you may need to take before starting a successful agile transformation. Zenergy can also provide an agile adoption strategy as an outcome of the review as well. The strategy would highlight specific steps related to training (teams, managers, leaders), organizational alignment and/or re-structuring, agile guardrails, role-specific training, coaching (SMs and POs), as well as other important areas.
Agile Maturity Review
Maybe you've been leveraging an agile approach for some time, but you want a second opinion on its effectiveness. Or perhaps you've been struggling with your implementation and have specific challenges you'd like help solving. In either case we can provide practical advice on how you and your teams can improve.
When helping companies improve, we don't inundate them with in-actionable ideas. We boil everything down to a top list of critical impact changes and guide the organizations through them. We can also help craft and execute a plan with you as well. We normally schedule a follow-up maturity review within 3-6 months of the first review. This iterative follow-up helps you keep momentum and results.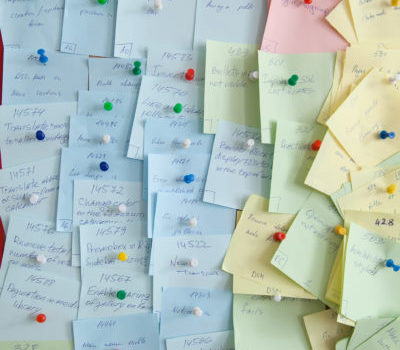 The Agile Implementation Lifeline
Sometimes things go poorly. It happens. But we are experts at turning around poor agile implementations and sub-optimal efforts. Maybe you are experiencing one of these issues:
Your leadership team isn't seeing the results they were hoping for and are placing the wrong kind of pressure on your teams.

Your teams are using agile as an excuse for a lack of commitment, planning, and results.

Everyone in your organization seems to have a different view of what agile is and it's creating chaos and confusion.

Agile seems faster, but your product quality hasn't improved or worse, it's in decline.
These and other negative scenarios are quite common in today's organizations that have adopted agile methods. Often these issues create an environment that makes leadership doubt agile and believe it's the problem, or the methods can't work in your environment and culture. That needn't be the case. Zenergy has deep and broad experience resuscitating agile initiatives that have gone awry. Here's what we do:
We immediately send in one or more of our experienced agile coaches to triage your situation. The number of coaches depends on the number of your Scrum teams. They will analyze the efforts and teams systems and dig into root causes. We'll then work with you to pull together corrective action strategies AND ways to measure the results.
In addition, we will partner with you all along the way to ensure the issues are resolved. We have over 15 years of agile implementation experience, and we haven't encountered a context where we couldn't achieve better agile results, as long as the organization is committed to improving.
Agile Bootcamp & Jumpstart
New starts and beginnings are usually fun and exciting. But the challenge can be to get the best training possible from someone who understands what it takes for an organization to become agile. Unfortunately, there are many people jumping into the agile coaching pool who are not qualified, having minimal agile experience. Zenergy's coaches not only have decades of experience, they have the benefit of having helped numerous organizations become agile so they know what works and what doesn't.
Our practical, real-world training classes get your teams on the same page quickly while conveying and reinforcing important agile basics. We also train your product owners and ScrumMasters (if we're leveraging Scrum), while training your leadership team on their roles. We can do the same thing with Kanban if you prefer that approach.
Once everyone is ready, we kick-off the agile/Scrum teams and guide them to higher performance.
The jump-start portion comes as we coach the first few iterations/sprints of your teams. We typically stay for a defined number of sprints and coach around the endpoints (end of one sprint and beginning of the next), guiding the teams to deliver from one sprint and plan the next. If embedded coaches are needed and preferred by our clients, we provide high-quality agile coaches who can provide guidance for longer durations.
Agile Classes and Workshops
We offer a variety of agile classes and workshops geared towards leaders, managers, teams, product owners and ScrumMasters. Most of our classes range from ½ day presentations to multi-day workshops, depending on the content and needs of your organization.
Our most popular classes include:
Agile 101 (Scrum or Kanban or both)

ScrumMaster class

Product Owner class

Agile 101 for Leaders

Essential Patterns for Mature Agile Teams

Essential Patterns for Mature Agile Leaders

Three Pillars – Testing in Agile Teams

A Tester's Guide to Going Agile

Scaling Agile – A Holistic Look at the Frameworks
We have a wide range of other classes including ones geared specifically for agile leadership.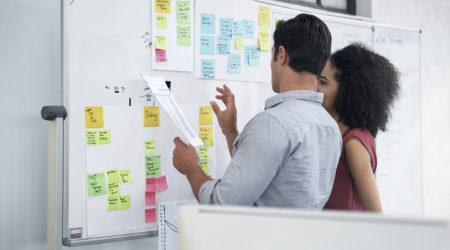 Agile Staffing
Perhaps your organization is comfortable with your current state of agile implementation, but more work is coming than your teams have the capacity to manage. Or maybe one of your ScrumMasters, product owners, or another team member recently left and you have a gap in one or more of your teams.
Zenergy can help you fill those gaps with the right personnel. Our extensive knowledge and network in the agile community means we are able to source for a variety of positions and find the individual with the right mix of technical, agile, and soft skills and experience to make a positive impact in your organization. Our own coaches help with the interviewing, so our best helps you find your best.
Download PDF for more services
Read our agile blog
Video Series
Considerations for Selecting an Agile Coach
How much experience do they have? Internal vs. external coaching? What about variety in their coaching? Explore what typical coaching engagements look like and how they enter an organization. And when do they know it's time to exit?
How much method breadth do they have within their coaching? Do they apply cross aspects of one method to others? Ask for an example or two of how.
It's one thing to be well-read. It's another to be well-experienced. Explore the latter. Ask about their successes AND their failures as a coach. What determines success? Or failure?
Ask the coach if they've ever turned away any clients. And if so, what are the general reasons for this decision. You're looking for indications of their selection criteria and hot buttons for agile coaching success.
For more on this, download this white paper from agile expert, Bob Galen, for the full list and guide to selecting an agile coach.