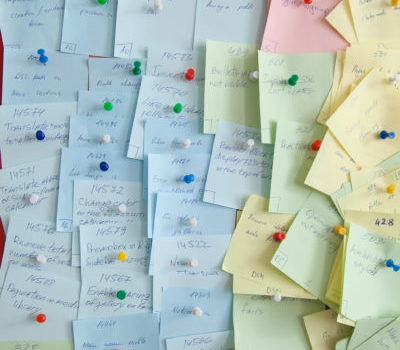 Agile Workshop Details:
Workshop Location:
The Nussbaum Center for Entrepreneurship
1451 South Elm Eugene St., Greensboro, NC 27406
Instructor(s): Shaun Bradshaw and/or Jason Schreuder
Duration: 1 Day
Cost: $269
Services Testing Workshop
Details
Join Zenergy for its upcoming services testing and automation workshop:
2019 Workshop Dates:
August 5-6
at The Nussbaum Center for Entrepreneurship
1451 South Elm Eugene St., Greensboro, NC 27406
Target Audience:
QA Testers (Basic knowledge of testing; theory and practice)
Services Testing and Automation Workshop:
2 Days
Contact us to start the registration process or to ask questions. Or call us at 877.375.7041
Audience
Anyone with an interest in learning the basics of Scrum or Kanban will gain a solid, basic understanding of the methodology by attending this class.
Summary
This 1-day class will introduce you to the Scrum agile method as a means of delivering your software more effectively. We'll cover the basics of Scrum: tactics, meetings, roles, and activities.
We'll also explore related agile practices such as: user stories, estimation, and sprint/release level planning. By the end of the class, you'll have a solid understanding of Scrum and how it can assist you and your teams in delivering better and more valuable software.
We typically adapt the class to the experience level of attendees, so the agenda can be quite dynamic from entry levels experience to practiced levels of experience.
Outline
Intro to Agile Manifesto & Principles
Marshmallow Challenge
Scrum Framework (Roles, Artifacts, Ceremonies)
59-minute scrum exercise
DoD – Definition of Done
XP Practices
User Stories (story, acceptance criteria, writing)
Agile Estimation (story points, planning poker, velocity)
Agile Implementation Strategies
Q&A
The class will run from 9am – 5pm, with 1-hour for lunch; 6.5 hours of contact time.
Zenergy's staff experts in Agile, DevOps, and quality are in high demand as industry consultants, practitioners, and speakers at the largest software conferences in the world.
From mobile test automation using leading tools to manual testing on mobile devices, Zenergy has the experience to ensure mobile sites and apps perform as expected.
Test automation works best when implemented with a solid strategy. Zenergy has the experience to ensure your automation scales and performs like you want.
TESTING FACILITY
Zenergy not only houses leading QA and testing experts, it also employs large teams of automation engineers and test specialists in its onshore facility.
PUBLIC AND ONSITE TRAINING
From basic and advanced Selenium Automation courses to Test Methodology, Agile, and more, Zenergy can meet your training needs.