Bob Galen, Zenergy's Director of Agile Practices, will be participating in a Leadership Summit Session as well as three tutorials at the upcoming StarWest 2017 Conference this fall. Catch Bob at one of the following events throughout the conference:
Bob Galen, Zenergy's Director of Agile Practices, has big plans in store for all those agile lovers attending this year's Better Software West 2017 Conference. Throughout this conference Bob will be presenting on the following topics: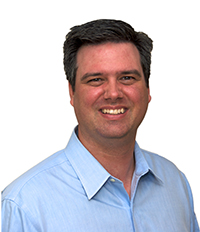 While a tester's ultimate goal is to help eliminate risk by identifying bugs, many fail to acknowledge one of the most critical aspects of ensuring bug free, high-quality software⏤the way in which risk is portrayed and communicated to developers. Poor reports often lead to disastrous scenarios, such as loss of revenue and trust between testers, developers, and even stakeholders. Join Zenergy's agile expert for a free webinar, The Tester's Story Painting the Picture of Risk. In this...
We are excited to announce two of Zenergy's agile experts, Bob Galen and Chris Lawson, will be speaking at this year's Keep Austin Agile 2017 Conference! Zenergy will be speaking on the following sessions throughout the event:
Bob Galen, director of agile practices, has some hot topics in store for those attending this year's StarEast Conference! Bob will be speaking on three tutorials and a keynote on the following topics throughout the conference:
In Scrum, the one responsible for representing the customer and organizing the backlog so the team can bring the customers needs to life; is known as the Product Owner. Often times the Product Owner's role is a solo act, where they individually work to represent the business' needs to the team. In reality, one of the most important aspects of successful Scrum teams is the collaboration and unity between the Product Owner and its testers. A more collaborative model, followed by some Scrum...